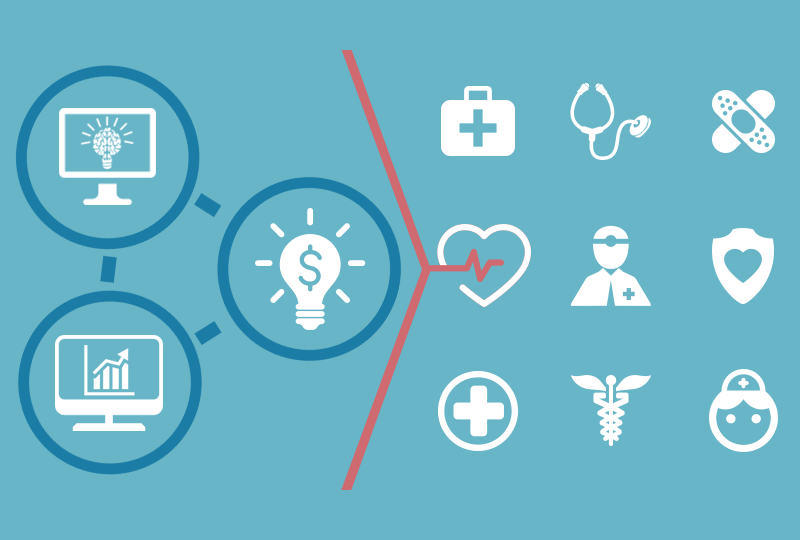 8 Benefits of Business Intelligence in Healthcare Sector
According to Deloitte, global healthcare spending is expected to grow annually by 4.1% from 2017-2021, up from just 1.3% in 2012-2016. The report suggests this growth will be fueled by aging, rising populations, the growth of developing markets, advances in medical treatments, and rising labor costs.
From improved patient safety and management to reduced costs, increased revenue to better visibility into financial operations, from monitoring cash flows to remaining compliant, the healthcare industry is moving into the data-driven world. And while, it's only the beginning, BI is no longer an option for healthcare. It's a necessity.
Advantages of BI in Healthcare
Business Intelligence has its own set of advantages and applications in healthcare. Let's take a look.
1) Patient Care
A high satisfaction score is an indication that healthcare organizations have gotten it right with the patient experience from start to finish. BI software can assist health care providers in making important decisions ranging from patient care.
Most importantly, business intelligence can provide an immense amount of data to aid in improving patient outcomes. 
2) Financial Analysis
BI tools can help healthcare organizations make better financial decisions through budget management, tracking inventory and supply costs, and monitoring other key metrics.BI software can monitor revenue, and provide numbers on performance at any level.
Key Performance Indicators and financial goals can easily be tracked, like return on net assets or profitability. Insights can then be visualized for busy decision makers in easy-to-understand dashboards.
3) Patient Flow and Utilization
Healthcare providers are often extremely concerned with making sure that a patient receives an appointment that they will keep, which means that providers are usually run off their feet during certain popular times of day.
Using a business intelligence tool to understand these utilization patterns and allocate staff accordingly could result in shorter waiting times and more efficient use of resources.
4) Aid in Triage
The best business intelligence software can perform ad-hoc analysis. As such, you can input data on what each incoming patient is suffering from, and it can automatically triage them for you.
Instead, you can do it in real time, which satisfies your patients and, more importantly, takes care of the most urgent cases first.
5) Better Cost Management
BI tools in terms of data analytics is to give healthcare organizations the scope of managing their expenses better, allocating them across departments more accurately, and reducing wastage.
With all the data available at one place like date warehouse, tasks like costing and billing become free of errors and variables can also be easily calculated.
6) Data Mining for Better Treatment
Data mining can help organizations understand exactly where treatment is falling short. BI tools can be used to analyze the exact treatment procedure and the outcomes.
This can help organizations understand areas of deficit, as well as arrive upon successful treatment methods and paths for future cases.
7) Clinical Analysis
Besides predictive analysis, BI tools can help organizations analyze clinical data such as measuring lab test results, rate of unfilled prescriptions, etc.
This helps nurses plan out their shifts with regards to which patients need more attention or care. It can also help municipal committees to understand which areas need more resources.
8) Accessing eHealth/mHealth and Wearable Devices
BI tools can be used to access downloadable data from eHealth/mHealth apps and wearable devices like fitness bands, pedometers, etc.
Wireless technology has greatly caught up in recent years, as tech-savvy people become more fitness conscious and careful about tracking their health metrics. This data can be used by physicians for understanding patient lifestyle as well.
Conclusion
There is absolutely no doubt BI currently plays and will continue to play, a crucial role in the future of the healthcare industry. It can also help healthcare providers be agile and responsive by supporting fast and critical decision-making and driving collaboration across departments.
With the healthcare BI platform market expected to exceed USD$3.9bn by 2023 growing at a CAGR of more than 11% in the given forecast period 2015 to 2023, there's no doubt that more and more businesses will continue to adopt BI to build a reputation around optimal patient care.