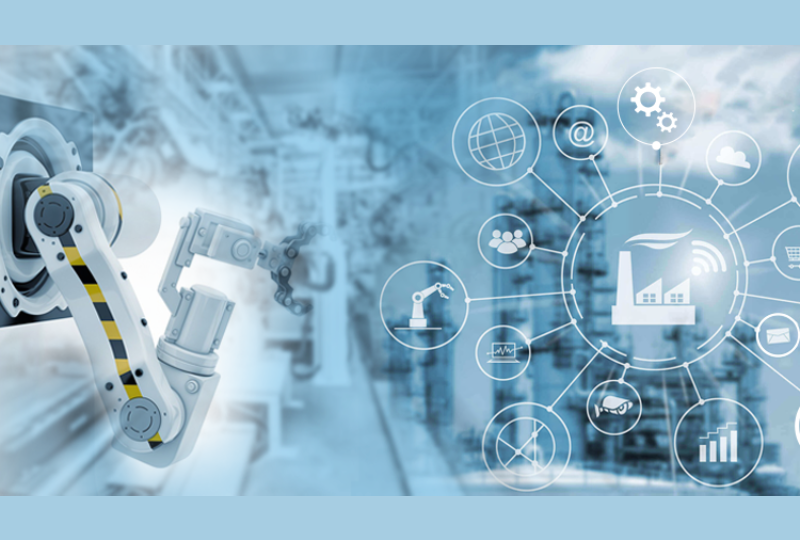 6 Benefits of Business Intelligence in Manufacturing Industry
The Manufacturing Industry has always been one of the most challenging and demanding industry.
It has undergone significant changes in the past several decades. With globalization, global competitors are increasing, as competitive advantages arising out of geography alone are dissipating rapidly.
Many companies strive to simplify the systems to minimize the costs, maintain product quality and increase the returns.
What is Business Intelligence?
Business Intelligence (BI) refers to technologies, applications and practices for the collection, integration, analysis, and presentation of data in a readable format, and thus assisting in business decision-making.
Uses of Business Intelligence (BI) in Manufacturing Industry
Manufacturing is one of the most data-intensive industries. Most of the data often lie idle with the companies. Business Intelligence (BI) can offer massive potential by utilizing these data in a fruitful way.
BI can transform and simplify many core activities in the manufacturing firms. BI can improve activities in almost all spheres of businesses by optimizing scarce resources.
1) Financial Management
Business Intelligence in manufacturing can be used for various analysis like Profit & Loss, Sales, Inventory, Assets, etc. Thus, you can get an idea about exact ROI from each stage.
It allows to do an in-depth cost-benefit analysis that helps companies to manage production costs through multiple information layers.
It also helps to streamline operational procedures by managing and monitoring processes. With demand-supply analysis, BI can control value chain more efficiently.
2) Operational Efficiency
BI accelerates the pace of operational efficiency by making huge volumes of data readily accessible and understandable.
It can help in analyzing team performances and suggesting remedial measures for proper allocation of scarce resources.
Product modeling through analytics helps to reduce and correct errors during product development.
3) Inventory Management
Inventory Management is one of the most important aspects for manufacturers.
If you can't manage it efficiently, you might end up making losses. With BI, you can track and reduce the inventory costs across location and time.
Keep a track of turnover rates, product margins, and defectives too. This will help you in inventory forecasting too.
4) Informed Decision Making
With the huge influx of data from multiple sources, there arises a need for proper management, storage, and utilization of all these data. This is where BI comes to your help.
With Business Intelligence, you can access large, cumbersome database and transform it into insightful and easy-to-understand pieces of information.
With the help of BI tools, the analysis can be presented in a simplified manner along with key business matrices and KPIs to business executives.
This helps the decision-makers to take a more informed and concise decision. Information from all sources can be sophistically incorporated in the decision making.
It can also test 'what if' scenarios to project and analyze alternate strategies. This, in turn, increases the risk-taking capability of a business.
5) Improve Supply Chain Management
BI can help in managing the supply chain logistics by evaluating its performance on a daily basis and analyzing data to ensure timely deliveries and quality service.
It can monitor freight costs by identifying changes in supply and demand. If certain components are not working as they should be, analytics will help you spot them before they become an issue. Thus, analytics helps you become proactive.
6) Quality Assurance
Nothing negatively impacts customer satisfaction and retention – not to mention reputation and "word of mouth" – than poor product quality. Yet achieving full visibility into the factors that affect how well products are made can be difficult.
A business intelligence can make that kind of insight a reality, allowing for in-depth analysis of all production and QA processes, so vital patterns and trends can be uncovered, and issues can be corrected as quickly as possible.
Conclusion
Manufacturing is increasingly incorporating BI in all of its operations. The integration of BI with manufacturing operations are opening up new avenues of growth for the industry.
Business Intelligence enables you to do with what you have on hand for taking your business forward.
Teplar generates BI Reports, BI Dashboards and Data Visualizations to understand your business activities. we are using the most popular business intelligence tools like Microsoft Power BI, Tableau and Custom BI Development for your manufacturing industries BI developments.